*FTC Disclosure:All products recommended by LooPReview are selected by our editorial team, independent of our website. Some of our stories include affiliate links. If you buy something through one of these links,we may earn an affiliate commission.*
GreenGeeks, founded in 2006, is a reliable platform for hosting services. It is based in California and has various web hosting services and products. Its uptime of 99.9% makes it reliable, and fast servers make it work better. It provides top-notch hosting at an affordable price. GreenGeeks works not only for a website but also works for small businesses spreading around the globe. It is an ideal solution for domain registration and hosting. It provides a wide range of products and an easy-to-use interface for less educated people. Experience of 10 years makes them leaders in the field, and the reputation the company gained is remarkable.
Features of GreenGeeks You Should Know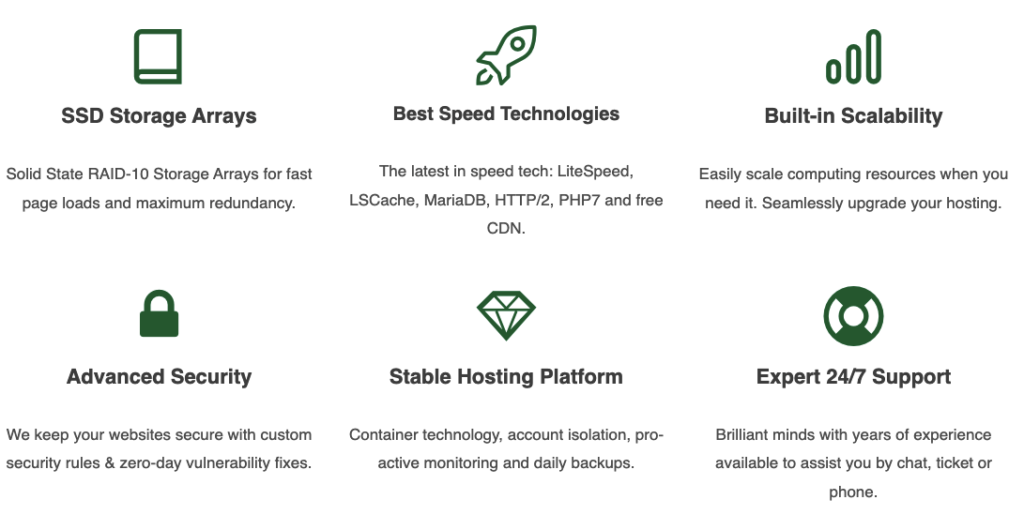 GreenGeeks offers unlimited bandwidth and a 30-day money-back guarantee. Quick sing up, installation of apps like WordPress and Joomla, best speed technology, and advanced security are features provided by it. It provides highly advanced protection and a free domain name for the first year. It also gives on-demand backups and site data transfer options. Mainly it works better with transferring data from old hosting providers to GreenGeeks. It is a fast SSD-certified hosting platform for an online store, application, or website.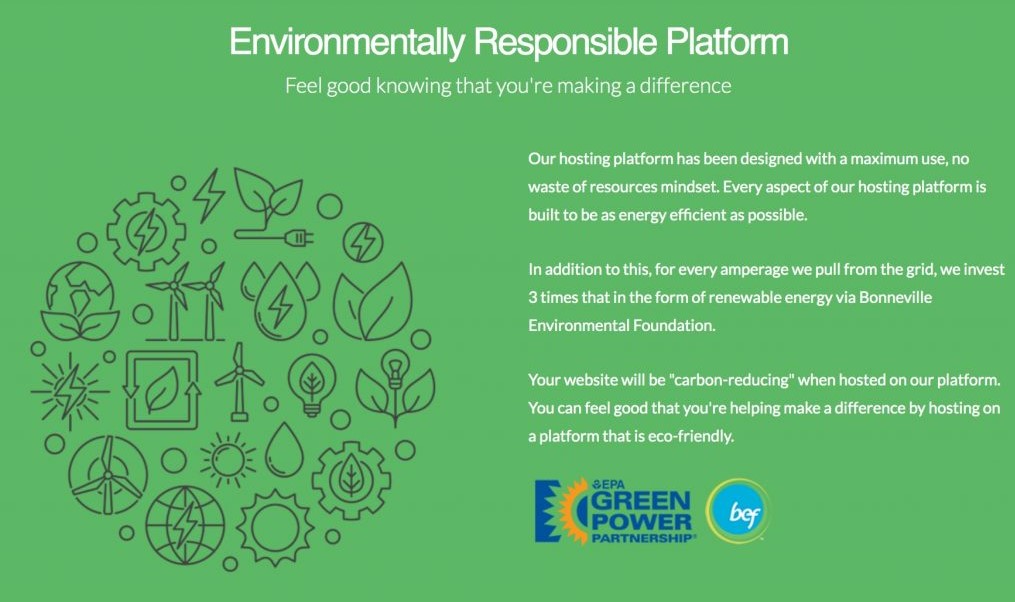 GreenGeeks uses green and renewable power, which makes it unique and intuitive. When you're using GreenGeeks, helping the environment is a wow factor because it uses wind energy to deal carbon output of the servers. While using it, you do not harm the environment.
Simple Website Layout and Environment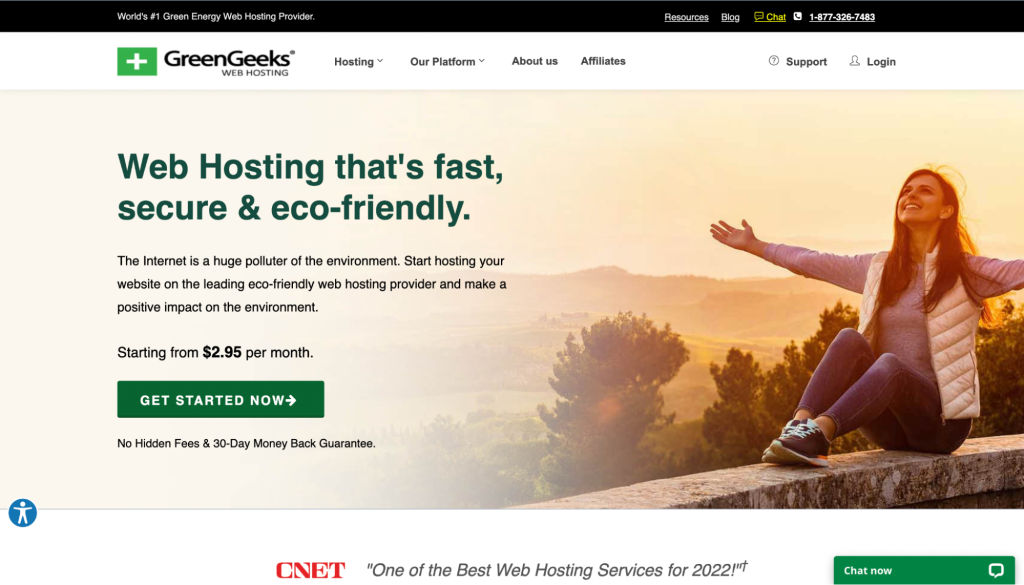 A website's official layout is designed in a simple but informative way, and anyone can use this interface. No previous knowledge is required to use GreenGeeks as its interface is pretty easy to use. No use of convoluted terminology demonstrates the customer's care for GreenGeeks. It prioritizes the customers' needs and always focuses on their needs. The following steps make GreenGeeks an environmental booster because it uses wind energy to power the company's servers to reduce carbon footprints. It uses green power to lessen the adverse effects. When you're environmentally friendly, always focus on GreenGeeks.
24/7 Customer Support For You
Customer support is an advanced feature of any software, and GreenGeeks offers 24/7 customer support for quick resolution of issues. Plenty of questions related to problems of Joomla, Drupal, WordPress, and Magento are available on the website for a quick solution in FAQs.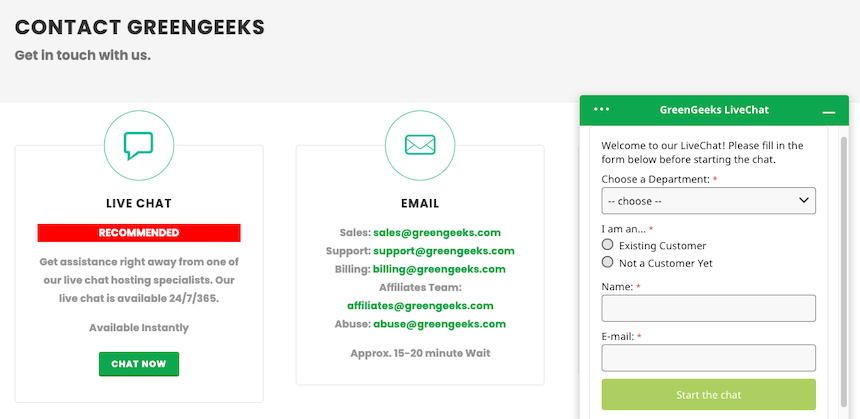 Live chat, call and email are the rapid responders of GreenGeeks. It is a plus point of this hosting platform use.
Free Domain Name and Registration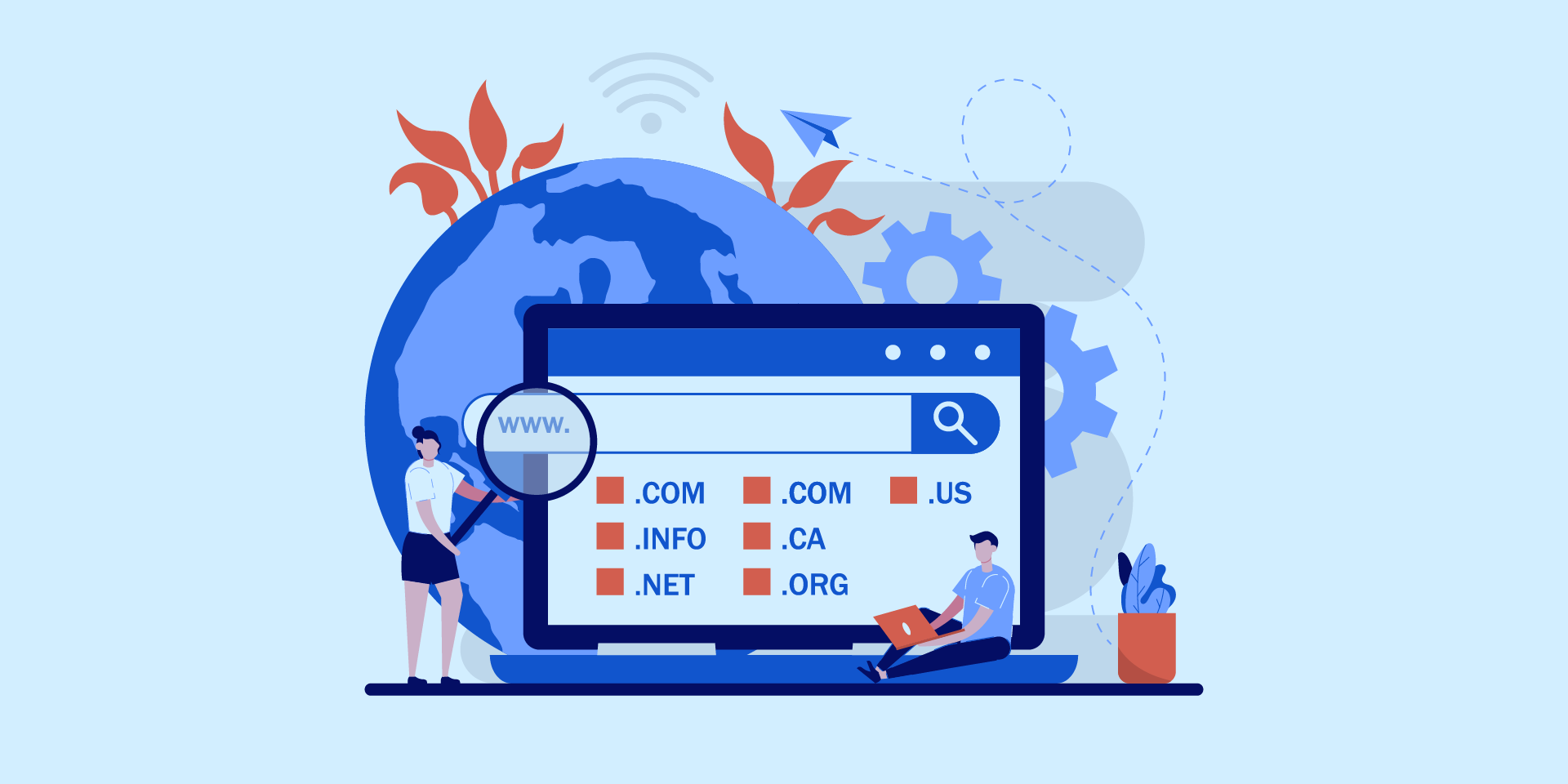 While GreenGeeks offers various other offers, why not mention another crucial benefit of free domain name registration and transferring data from the old hosting platform to this one. The team provides all instructions to follow and quickly transfers the data. Moreover, moving the domain name to GreenGeeks is also offered by this hosting service provider to join its services swiftly with the same name and data.
GreenGeeks Review: The Final Verdict
The competitors in the hosting market vary in numbers, but GreenGeeks is leading because of its experience of more than ten years and free domain name and data transfer. Its features like SSD certifications and security with 24/7 customer support make it ahead of its competitors.