*FTC Disclosure:All products recommended by LooPReview are selected by our editorial team, independent of our website. Some of our stories include affiliate links. If you buy something through one of these links,we may earn an affiliate commission.*
About Candy Club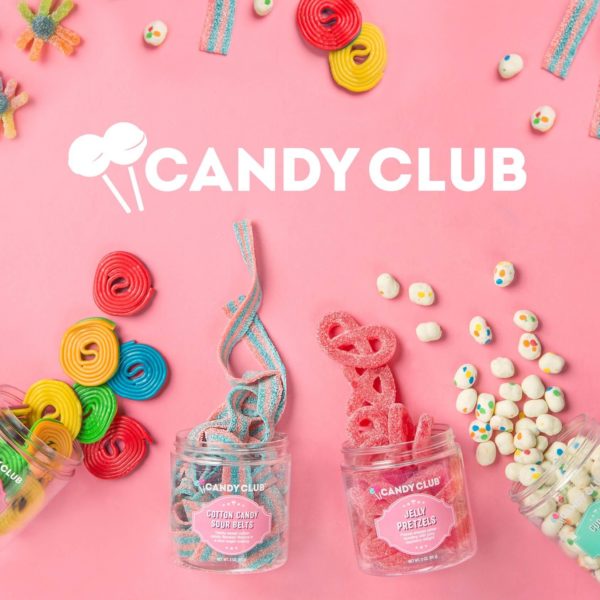 Calling all sweet-tooth enthusiasts. Candy Club is here to deliver pre-selected collections of pineapple rings, mango sour belts, choco bars, and more. Offered as a monthly subscription plan, this service ensures your sugar stash will never run dry.
From children to adults, it seems that Candy Club is a favorite among many. With an Instagram following of 130k, the brand has also caught the attention of media outlets, including US Weekly, Delish, and BuzzFeed.
Have you got an insatiable craving for sugar? Perhaps this membership can fulfill your desire for decadent sweets.
Keep right on confectionery avenue, as this Candy Club review will provide an insider look at the brand, its products, customer ratings, promotions, and more. By the end, you'll have all the info you need to decide if this service is worth signing up for.
Overview of Candy Club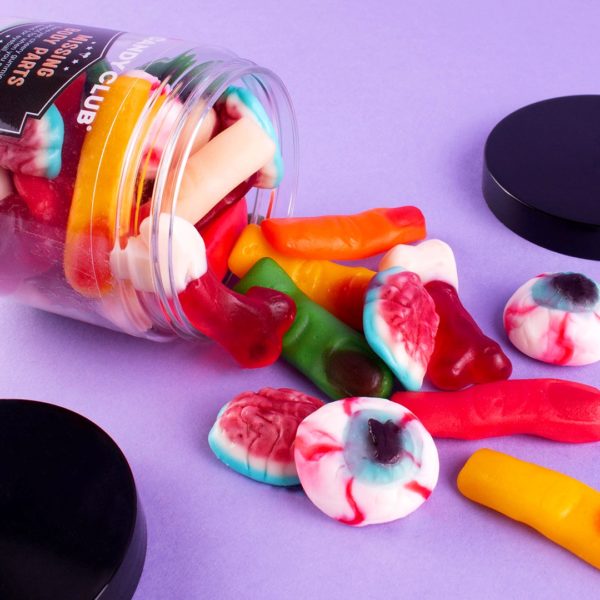 Founder Keith Cohn is somewhat of a modern-day Willy Wonka. Before Candy Club was born, he received numerous requests from family and friends to source the best old-fashioned candy for them. What started off as a humble door-to-door business quickly sprung into a full-time job in 2014.
Despite Hershey, Nestle, and other big-name brands, Candy Club ensures that its collection is filled with hard-to-find sweets. Harkening back to the good ol' days of tuck shops, Candy Club offers a wide selection of nostalgia-inducing sweets for all ages to try. From Nutty Caramel Clusters to Peach Hearts, customers receive a variety of confectionary-based goods.
With this monthly delivery, sweet-tooth enthusiasts don't have to travel far to find something unique. Today, this California-based brand is carried by multiple stores and boutiques around America.
In a final note left by the company, Candy Club states that it has something for everyone to enjoy: "From individual cups, gift sets, and monthly subscriptions to everyday joy or seasonal and holiday collections — we have something for all occasions and tastes. Our products are great as a gift, to share with others, or as a sweet indulgence for yourself."
Before we get into this Candy Club review, let's go over some initial pros and cons:
Pros
Offers two different subscription plans for customers to choose from
All memberships require no commitment
Provides a unique variety of candy every month
Buyers can also purchase the brand's goods separately on its other website
Positive customer reviews
Cons
Customers cannot select candies for their subscription boxes
Expensive compared to other brands, and no Candy Club coupon codes
Doesn't offer international shipping outside of the US
How Does Candy Club Work?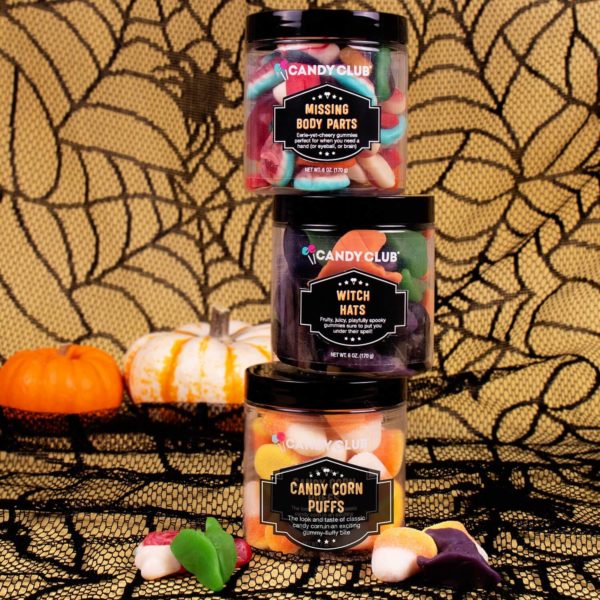 Let's face it. The world of candy has lost its magical touch. Brands like Hershey, Cadbury, and yes, even Nestle's Willy Wonka have become over-industrialized. Manufactured in a fun-free environment, there's no whimsy attached to the simple chocolate bar or peanut butter cup.
Whatever happened to the imagination of the confectionary universe? Fortunately, the folks back at Candy Club think the same way—which is why it only provides old-fashioned sweets that are sure to bring back some memories.
Thankfully, there's no golden ticket required to access Candy Club's inventory of sweets. Those interested have two options: sign up for one of the subscription plans, or buy the goodies separately on the brand's shop page. In this segment, we'll be covering the membership programs.
Customers can either select the Fun Box or Party Box, which vary in quantity and price. In the Fun Box, members will receive six 6-oz candy cups for the cost of $30. The Party Box offers six 13-oz sweet blends for $40. It's worth noting that all of these plans come as a monthly delivery—buyers will be charged again once a term is over.
Unfortunately, customers aren't allowed to customize their own subscription boxes. But hey, let's look at the bright side. Since Candy Club offers a pre-selected curation of sweets every month, you're forced to try something new every time. But don't worry—members aren't totally left in the dark, as they can choose their preferred tastes ranging from sweet to sour.
By now, you're probably thinking: 'wow, a sweet box can act as a great present for my friend or family member.' Thankfully, Candy Club is one step ahead of you. It offers gift memberships ranging from 1, 3, to 4-month terms. We suggest heading over to the website for full details on this program.
Moving forward, this Candy Club review will comb through a few of its best-selling treats that you can buy separately at the company's shop. Fingers crossed you get some of these in your next upcoming subscription box.
Candy Club Subscription Box Review
Call me Vanellope von Schweetz, as Candy Club is chalked full of confectionary treats that ought to make Sugar Rush a barren wasteland. From Strawberry Sourbelts to Chocolate Maple Clusters, this online tuck shop has it all when it comes to old-fashioned sweets.
Offered with a slightly modern twist, this Candy Club review will gloss over a few of the decadent goods found on its website.
Candy Club Chocolatey Caramelcorn Review
Step aside, butter. It's time that we revolutionize the average movie snack. The Candy Club Chocolatey Caramel Corn offers a sweet, salty, and satisfying crunch that'll have you digging for seconds.
Dressed in rich caramel and milky cacao, this decadent treat can keep those taste buds vibrant and alive in time for action flicks. Might we recommend pairing this with a rehash of Back To The Future?
Offered in a 2 oz container, it's ultimately up to you on whether to share these clusters or not. But since the sweet cup is quite small in size, we suggest getting two.
Here's to hoping that you get the Chocolatey Caramel Corn in your Candy Club subscription box. If you don't, one serving costs $8.
Candy Club Cookies 'N Cream Bites Review
There are only a few ice cream flavors that are known as all-time classics. You've got vanilla, chocolate, cookie dough, birthday cake, and of course, good ol' Cookies 'N Cream. For those who can't justify their 10th scoop of the day, Candy Club offers a bite-sized version of this popular treat.
Crunchy and creamy in texture, this sweet treat comes with flecks of cocoa cookie bits all over. While you're invited to eat these clusters alone, we recommend adding them to a milkshake or sundae for a bit of chew.
For a snack that can easily become your guilty pleasure, the Candy Club Cookies N' Cream Bites come in two different sizes:
Small: $8 (6 oz)
Large: $12 (12 oz)
Candy Club Cotton Candy Taffy Review
If your town fair is far from its opening date, the Candy Club Cotton Candy Taffy can help tie you over until then. Chewy, fluffy, and irresistible in nature, this sugary treat can send fireworks bursting into your mouth.
Compared to other taffies, this version is whipped instead of pulled. As a result, the texture is more refined rather than sticky and stiff.
Dyed in a pastel blue color, this amusement park treat can act as a gift favors after a big blowout party. Best paired with the Confetti Drops for some added pizzazz, treat your palette to a funhouse of flavors with the Cotton Candy Taffy for $8 (3 oz).
Candy Club Blue Razz Sour Belts Review
After you tried the Candy Club Blue Razz Sour Belts, the standard Fruit Roll-Up will seem like a boring walk in the park. Flavored with sweet raspberry, this blue bonbon is dusted with sour sugar for a bit of tang.
Think of it as a palette cleanser after you've gorged on chocolate and gummy bears. Acid can do wonders in evening out those taste buds.
As an added note, this candy is entirely vegan and it contains no animal-based ingredients. Ideally eaten as a road trip snack or a theatre treat, squint your eyes and pucker up with Blue Razz Sour Belts.
In terms of price, it's offered in two different sizes:
Who Is Candy Club For?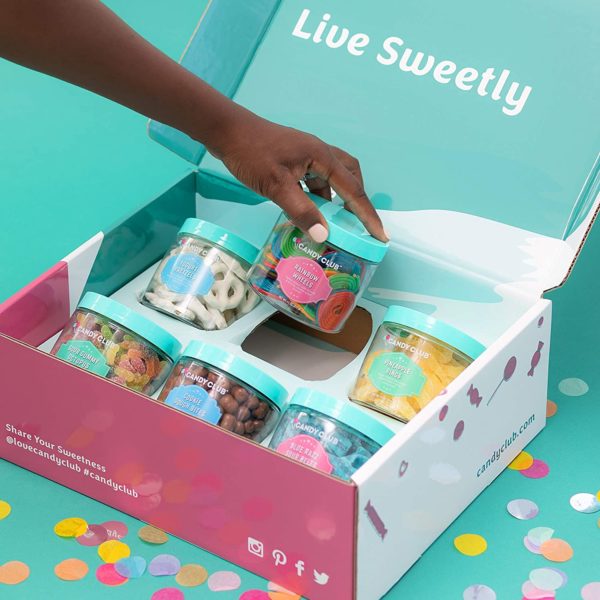 If your calorie count is composed of chocolate, gummies, and sour belts, there's a good chance that Candy Club is the right fit for you. This monthly subscription plan offers customers a way to expand their taste buds when it comes to sweets.
If you're bored of the usual Hershey bar or peanut butter cup, this membership program promises a regular delivery of unique confections at a semi-reasonable price. Candy Club comes with no age restrictions, as adults and children alike can enjoy the brand's selection.
On a cautionary note, the membership plans are only intended for those who really love sweets. The Party and Fun Box contain six 6 oz or 13 oz candies, which can seem excessive to customers who only have a craving for sugar now and then.
Comparison: Candy Club vs. Candy Funhouse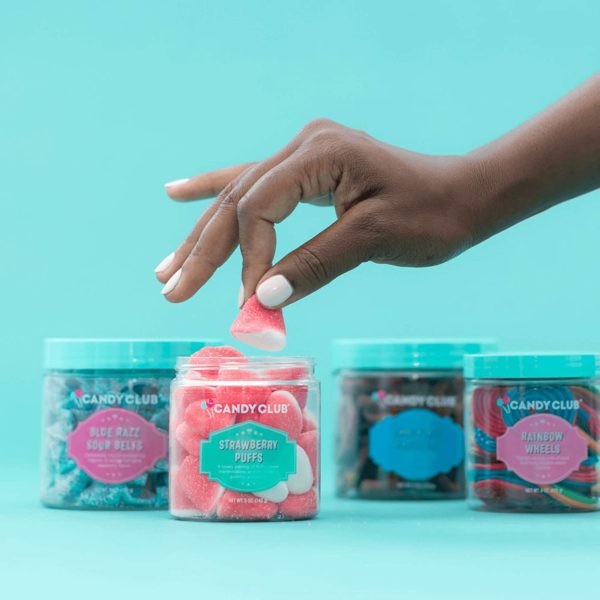 Like the competitive race of Sugar Rush, we're hosting a comparative duel between Candy Club and Candy Funhouse to see which brand offers the best sweets. From product variation to company perks, we've gathered a shortlist of similarities and differences between these two companies. And as always, it's up to the reader to crown the king of confections.
Candy Club:
Offers two subscription plans
Customers cannot customize their own Candy Club box
Provides a wide variety of old-fashioned treats on the website
Customers can purchase their products separately
Has gift memberships that buyers can choose from
Candy Funhouse
Offers one subscription plan (customers cannot customize their own box)
Provides a pre-selected collection of mainstream candy brands such as Reese's and Kit Kats
Pricier compared to Candy Club
Customers can also purchase products individually
Also sells toys and novelty items on the website
As you can see, though both brands offer pre-curated subscription services, there are quite a few differences. Shoppers who are interested in unique treats with Instagramable packaging might want to opt for Candy Club, whereas those interested in classic sweets might choose Candy Funhouse, for a slightly higher cost.
How Much Is Candy Club?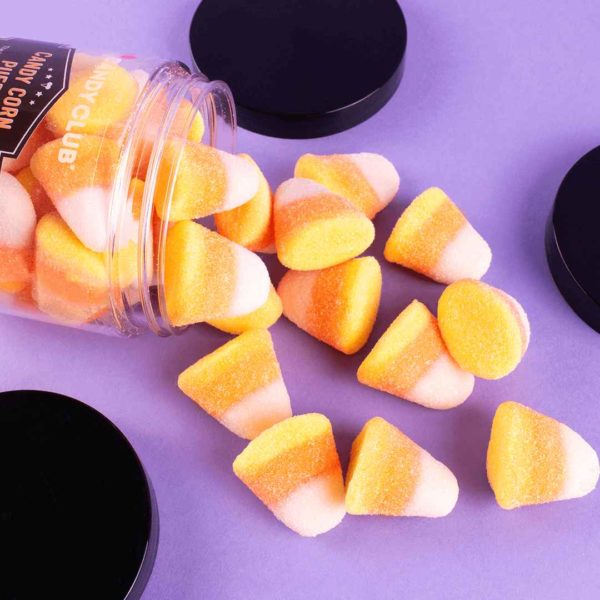 Sorry readers, those chocolate-based coins are not considered legitimate currency. When it comes to purchasing the brand's products individually, most treats cost around $8 to $12 for a 4- to 8-oz container.
Moving forward, this Candy Club review will provide the pricing details for its two subscription plans:
The Fun Box: $30 per month for six 6-oz candy cups
The Party Box: $40 per month for six 13-oz candy cups
Candy Club Reviews: What Do Customers Think?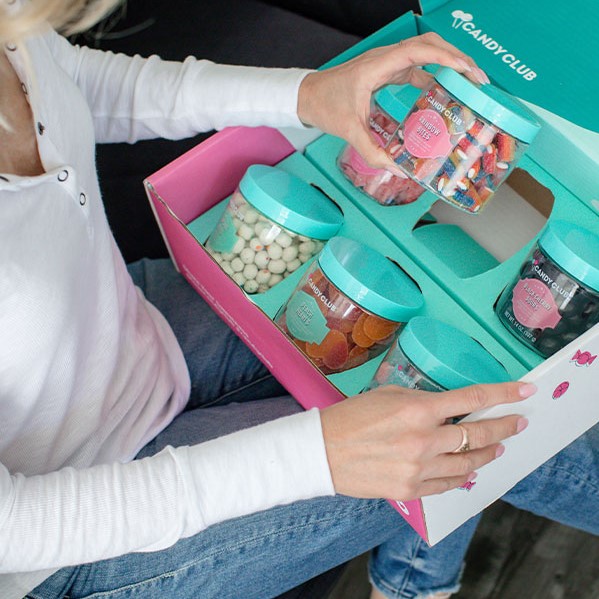 Despite the sugar-induced hype, what do buyers really have to say about Candy Club? To help readers reach a more informed decision, we've compiled a list of common customer feedback.
Unfortunately, the official website holds few reviews, as most of its best-selling candies garner less than ten comments. But, it seems that this online tuck shop is showcasing a few good signs so far.
"They are extremely good," one customer wrote for the Blue Razz Sour Belts. "Worth the money and initially it's not too sour and has the perfect combination of sweet to sour as well as the blue raspberry taste. Recommend!"
We also found other reviews on websites such as Amazon, Trustpilot, and Influenster. Their ratings go as follows:
Trustpilot: 553 reviews with 2.9/5 stars
Influenster: 100 reviews with 4/5 stars
Amazon for the Premium Candies Subscription Box: 375 ratings with 3.4/5 stars
From chocolate gummy bears to malted milk balls, it seems that the Candy Club subscription plan is well worth the money for most consumers. A majority of customers found the sweets to be delicious and addicting.
Aside from the wide variety of treats, this membership program offered a bit of serotonin every month, as buyers looked forward to their regular delivery of candies. Take this example from Influenster:
"I fell in love with Candy Club at first bite! The Peach Hearts and Pineapple Rings are my favorites. The Cookies n Cream Bites and Blue Raspberry Belts are really good too."
Independent blogs, such as The UnBox, also noted Candy Club's broad selection of sweets. Other salient points included its quality, packaging, and straightforward ordering process. Take this excerpt from the review:
"It's not going to win you any points at the dentist, but it's exactly what it says it is. The colorful, tantalizing, delicious, tastebud-inducing photos on their Instagram do not lie. It's soft and moist."
On the other hand, we did find some negative testimonials online. 21% of Trustpilot users noted issues with the brand's customer service while others complained about delayed deliveries. Some buyers on Influenster and Amazon found the candies overpriced, noting they did not live up to the hype.
"The candies are worse than grocery store bulk bin selections for a frankly ridiculous price," one Amazon customer detailed for the subscription box.
Overall, this Candy Club review is inclined to give a sweet rating towards this online tuck shop. While there are a few bleak customer experiences here and there, the amount of positive testimonials manages to skew the scale. This is partially due to the brand's focus on quality and its delicious assortment of goodies.
Is Candy Club Worth It?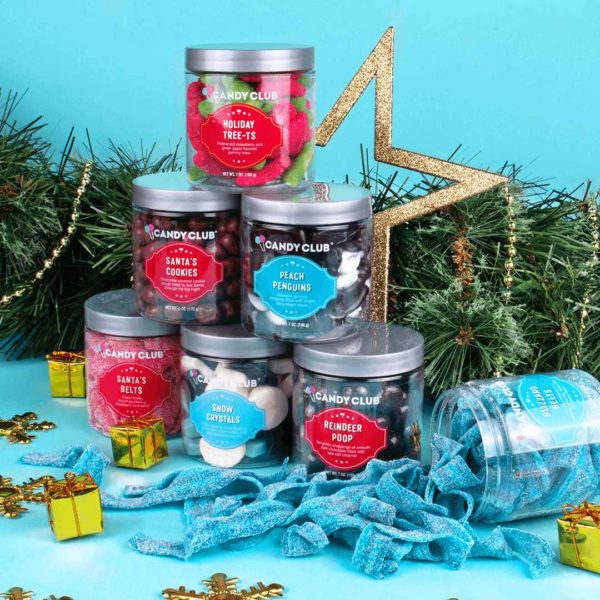 If you have a major sugar addiction, Candy Club can help quell those sugar-induced urges every month. Its website is something to behold since it's like a virtual tour of a traditional tuck shop.
From Raspberry Belts to the Cookies 'N Cream Bites, customers can receive a sense of nostalgia tied to each treat. It invokes a sort of childish wonder that's often lost in big-name candy brands. All in all, it helps differentiate this company from the rest of its competition.
Despite its claims of being affordable, Candy Club is quite an expensive brand. While it does offer artisanal treats, a standard 6-pack box costs $30 compared to 6 full-size bags of Sour Patch Kids for $18. In addition, most of the single-priced candies cost $8 to $12—which is usually over the budget when it comes to buying chocolate or gummies.
With that being said, for those who've tried everything when it comes to the usual bin of sweets, this Candy Club review recommends that you check out this brand. There's a chance that you'll find something unique that's not commonly sold in stores.
Candy Club Promotions & Discounts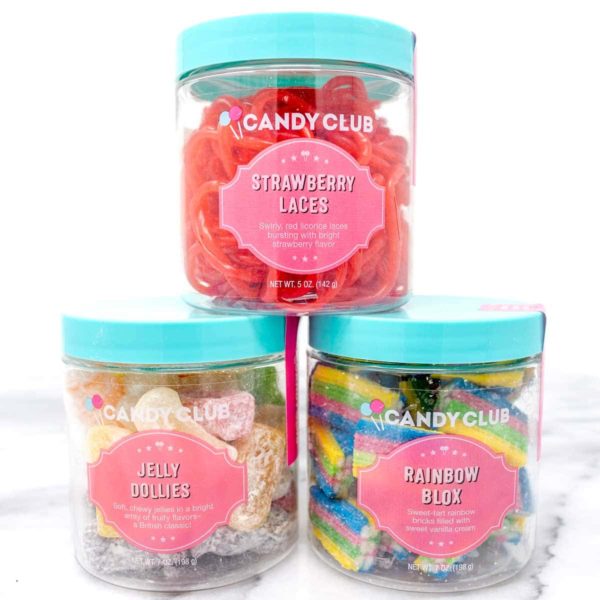 As of lately, this Candy Club review hasn't found any promotions, sales, or discounts on the brand's website. We suggest keeping an eye on their social media pages for any future updates.
Sign Up For Candy Club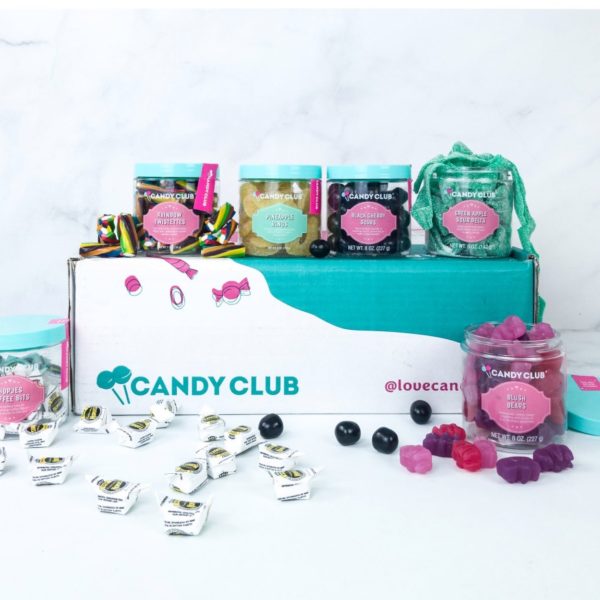 Can't deny your fellow sweet tooth? This Candy Club review will provide a step-by-step guide on how to sign up for one of its subscription plans:
Choose your preferred membership plan
Complete the Candy Club quiz
Fill out the checkout form in order to create an account
FAQ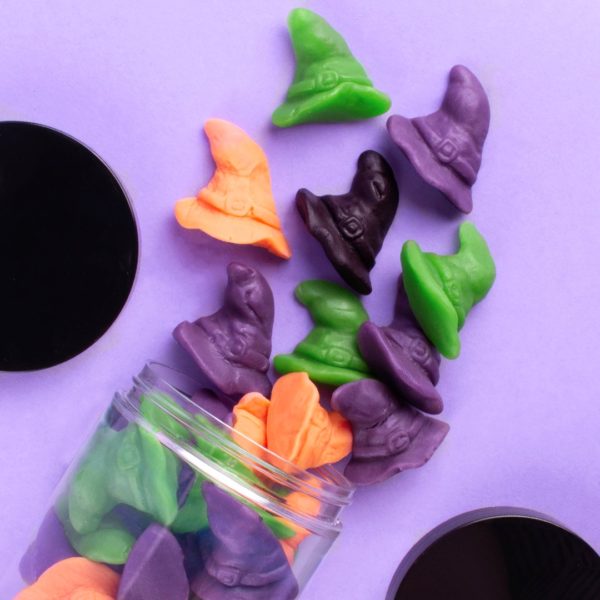 Who makes Candy Club candy?
This Candy Club review could not find out where the company's products are made. We do know that its headquarters are based in Culver City, California.
How do I cancel my Candy Club subscription?
If you had your fill on sweets, customers must simply contact the company to end their subscription plans. According to CandyClub.com, buyers should end their memberships two days before the next upcoming delivery.
What is Candy Club's Shipping Policy?
All Candy Club subscription boxes come with an added shipping fee, which is viewed upon checkout. It's worth noting that delivery is free for orders $40 or more for purchases made on the online shop. Anything below this amount is charged a flat fee of $20.
Unfortunately, it does not offer international shipping outside of the United States. And finally, customers can track their orders by signing into their account. You should also know that subscribers can change their delivery dates by contacting the brand directly.
What is Candy Club's Return Policy?
Due to the nature of their product, Candy Club does not accept returns and exchanges. If you find an issue with your order, it's best to contact the company for additional information.
How to Contact Candy Club
For inquiries unrelated to this Candy Club review, you can contact the company through:
Phone number: 855-534-4343
Email: 

[email protected]

Filling out their request form online
Mailing address: 5855 Green Valley Circle, Suite 101, Culver City, CA 90230, United States