*FTC Disclosure:All products recommended by LooPReview are selected by our editorial team, independent of our website. Some of our stories include affiliate links. If you buy something through one of these links,we may earn an affiliate commission.*
E-commerce site builders require special features not generally available in some regular site builders. These platforms are specifically known to build sites for taking your online business to the next level. One such platform is BigCommerce which provides access to all the templates, features, and plugins to create your next-level online business website. This article provides a comprehensive review of their features and site builder.
General Overview: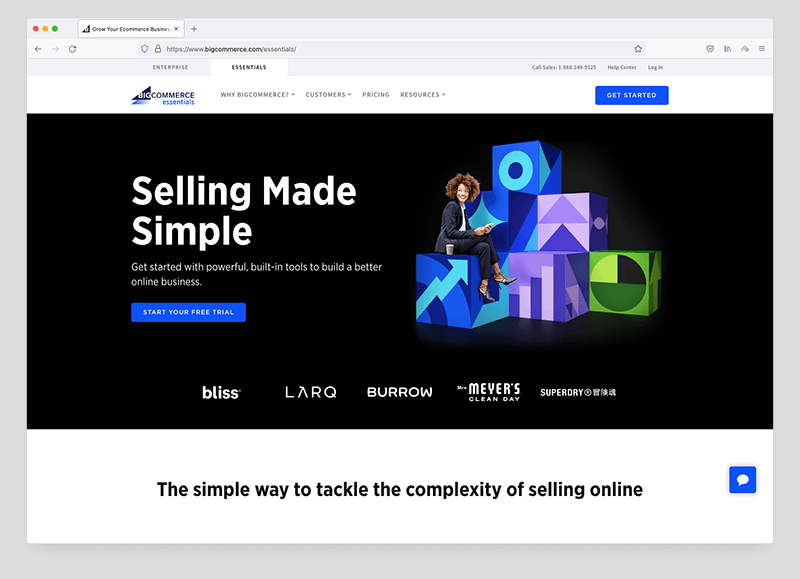 Online experts have rated their site builder a 9/10 for all the site building features. Their pricing received an 8/10, and their overall performance was on the top of their charts, especially when building drop shipping sites. Some other features include:
Highly customizable management tools

Marketing op

tions that are one of a class

Support multiple currencies
24/7 support
You can also get to know the top-rated e-commerce websites that have used their platform for website building. Some of these are:
Carolina Panthers

Ticket Blair

Tinitell
Features Review
: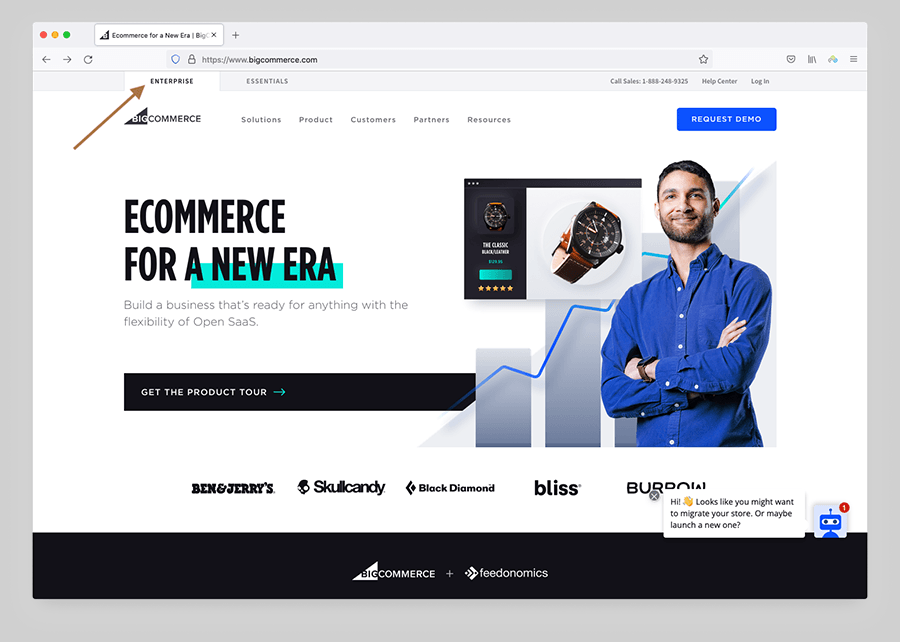 The best features available are a robust product catalog, real-time quotes, coupons, flexible shipping options, and many others that make an ideal e-commerce website.
BigCommerce has integrations with Amazon and eBay, and you can easily include product links from these sites on your site. Moreover, they allow site builders to sell items on Facebook.
Shipping is the hallmark of a good e-commerce site. ShipperHQ is a sophisticated site builder for all your shipping solutions. BigCommerce has partnered with ShipperHQ to ease your website's shipping problems and provide compatible shipping rates.
Pros:
BigCommerce is a complete package for site building as it offers a hosted platform for site-building.

BigCommerce offers store management tools to manage

all your products and services in a bird's eye view.

You do not need to worry if you are new to their platform, as they have a highly interactive UI for proper management.

Another thing that attracts users to their platform is the bunch of available featu

res under the hood. For example, they are responsible for

all of

your account hosting.

Moreover, they provide security for your account to detect phishing attacks.  

They use SSL on the checkout, protecting your customers' vital information.
Who can
use BigCommerce?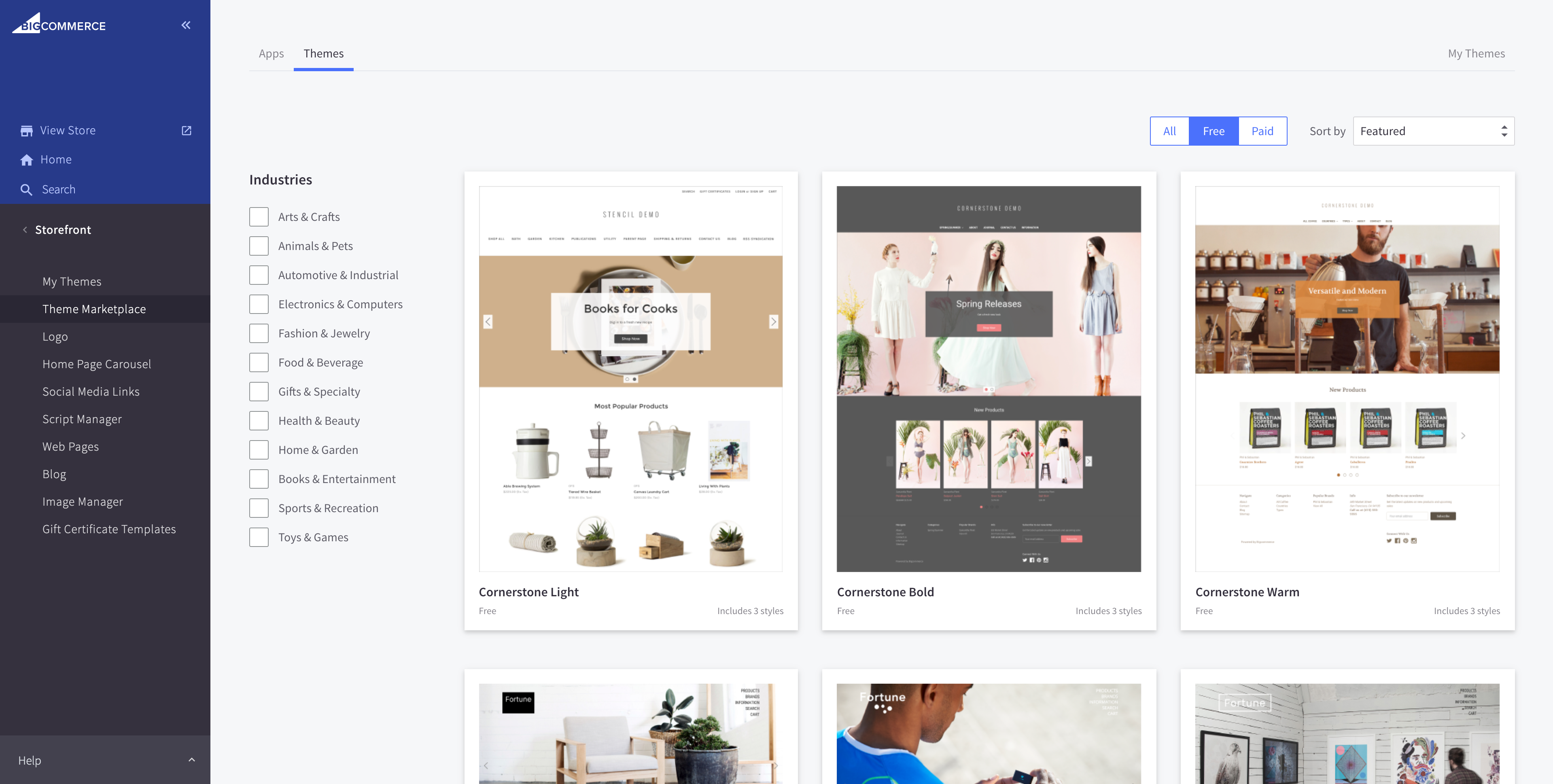 BigCommerce, as the name suggests, is the perfect platform for businesses that are looking to operate at more significant levels. They feature a built-in CRM, marketing, and analysis tools to compensate for the needs of such big businesses.
Subscription Plans: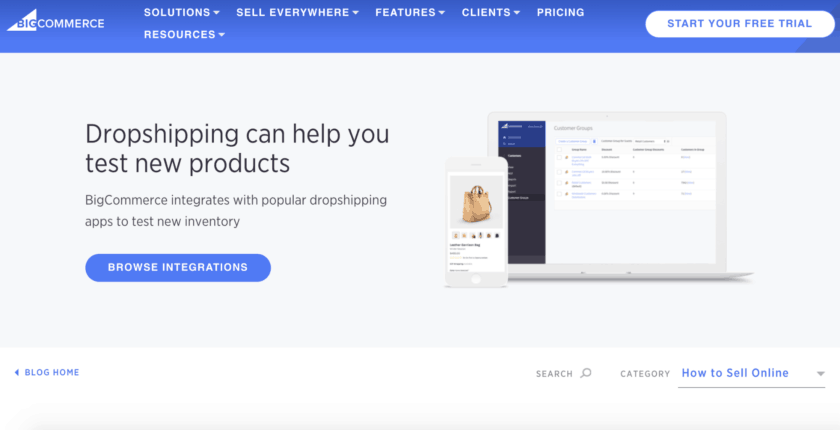 They offer three different tiers of plans for their services. You can choose from the standard subscription plan, which costs $29.95 per month and includes all the essential features. The Plus Plan is available at $79.95 per month. If you want to operate an enterprise-level e-commerce site, you must contact them for personalized pricing plans.
Conclusion:
BigCommerce is one of the leading platforms that provide extensive options for a rising e-commerce site. With their proper hosting and security options, you can seamlessly level up your online earnings. So, try out their new opportunities for your e-commerce site.