*FTC Disclosure:All products recommended by LooPReview are selected by our editorial team, independent of our website. Some of our stories include affiliate links. If you buy something through one of these links,we may earn an affiliate commission.*
Photo editing is a significant part of graphics design these days. With professional tools available in various forms and sizes, you can almost edit photos in any way you want. But the quest for more simplified yet professional photo editing softwares never stops. This article comes with a review of trustworthy photo editing software. The ACDSee Photo Studio got some significant updates in 2022, and let's dive into the details of these features.
What's New in ACDSee Ultimate 2022?
The ACDSee Ultimate provides top-tier photo management and editing for Windows PC. It offers layer-based editing and raw processing along with other photo management tools. ACDSee is unique because it allows for all the tools that can help you with your digital photography in one place.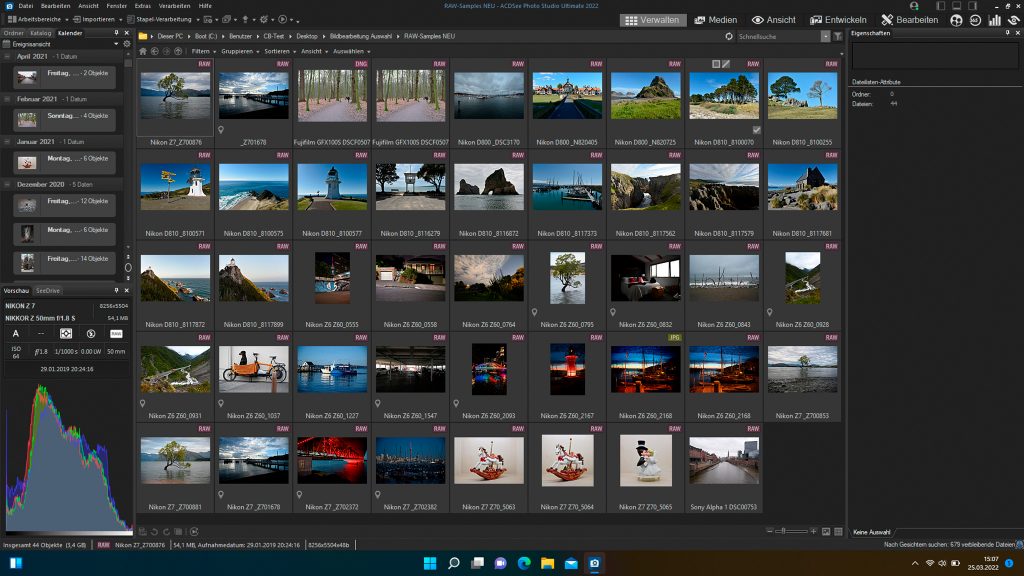 The 2022 upgrade is a modest one. It has practical management tools for face recognition photos, and the color wheel is also there. Users using their 2019 version should upgrade to the latest ones because there are many new updates, including increased processing speed. Nevertheless, it is a one-in-all product that combines Adobe Lightroom and Photoshop features and additional customizable options.
How Much Does ACDSee Cost?
The ACDSee is a premium software, and it comes at $149. At this price point, it is not a bad deal. The deal is a no-brainer Considering all the photo editing tools in just one place and lifetime access to these tools.
Manage You Photos With Photo Management ACDSEE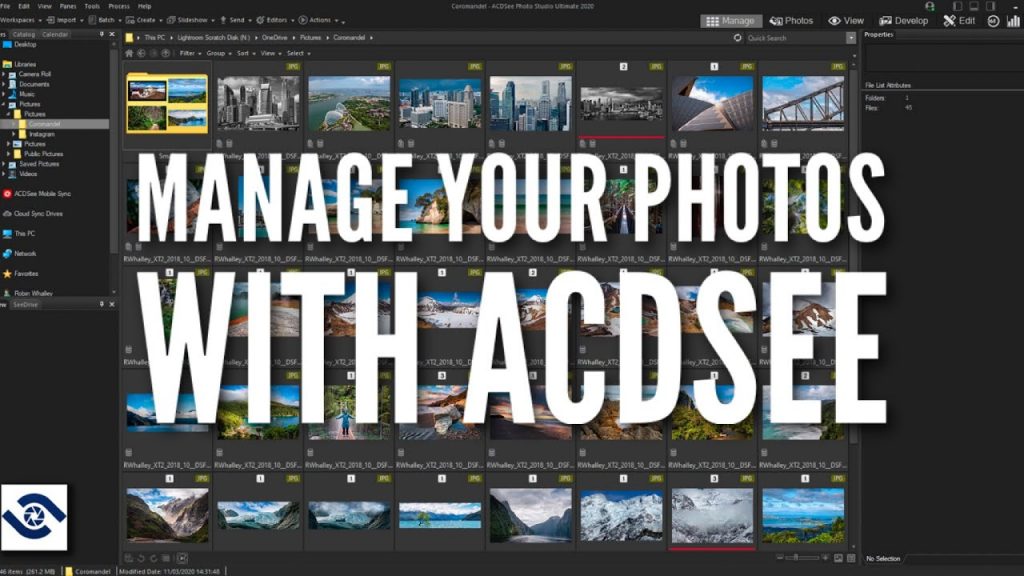 This tool helps you to arrange all your photos in one place. If your camera has a GPS, you can also use their map feature, which organizes all your photos according to their location. If a GPS is unavailable in your camera, you can geotag these images by dragging them to specific places on the built-in map. Nevertheless, it is a fantastic tool for sorting your photos in one place.
Face Recognition
The new upgrade in the 2022 version helps you to tag photos with the help of facial recognition. You can turn on this feature for a photo, and after the algorithms determine a face in that photo, it will help you separate all the images in your archive in which that face is present. The possible complaint from most users is that the whole process is slow. Nevertheless, it is still an innovation in photo editing softwares. You can access this feature in the People's Tab.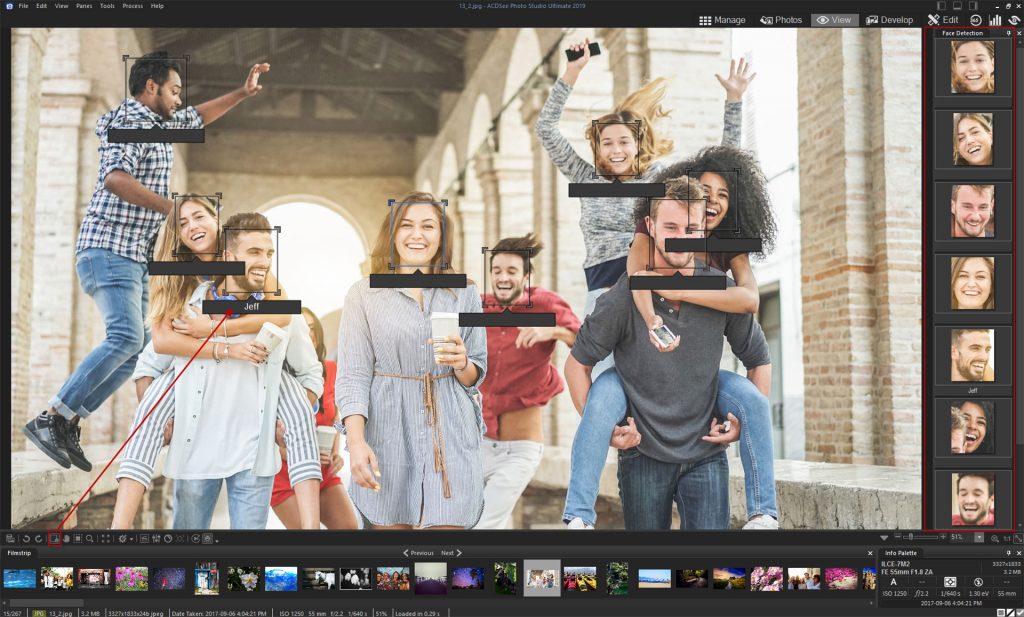 Photo Viewer
The View Tab lets you view the image you have added to its archive. The tool allows you to magnify the pictures and gives access to all the photo management tools in one place.
Raw Editor
This tool is a competitor of Adobe Lightroom; it has all the features to retouch your photos and remove objects and backgrounds. It can help you ultimately change the colors of your images. The Color Wheel tool of this Raw Editor allows you to modify colors without changing the picture's overall tone selectively.
Layer-Based Editing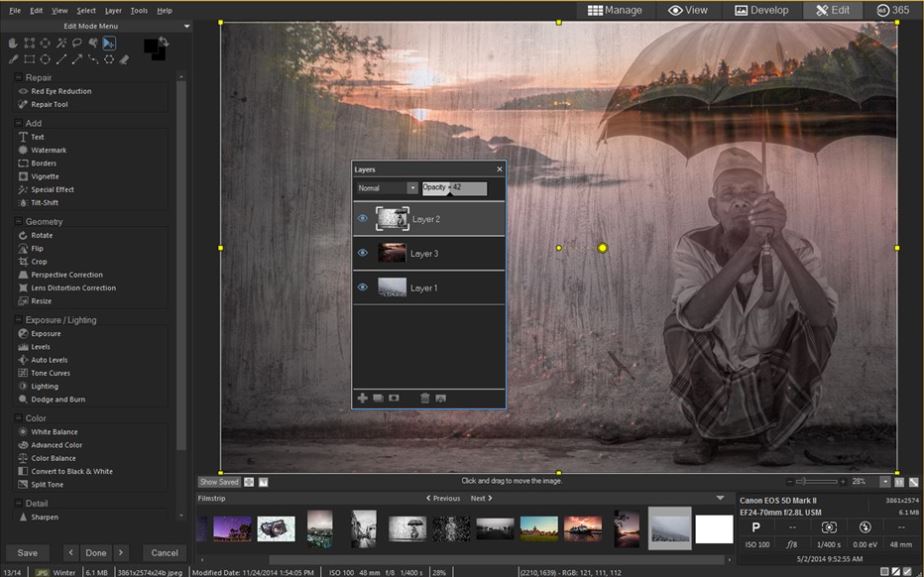 The Develop Tab comes with this layer-based photo editing, which allows you to add or remove layers in your image. It keeps the original image intact and allows freehand editing, which is impossible in non-layered editing.
Final Verdict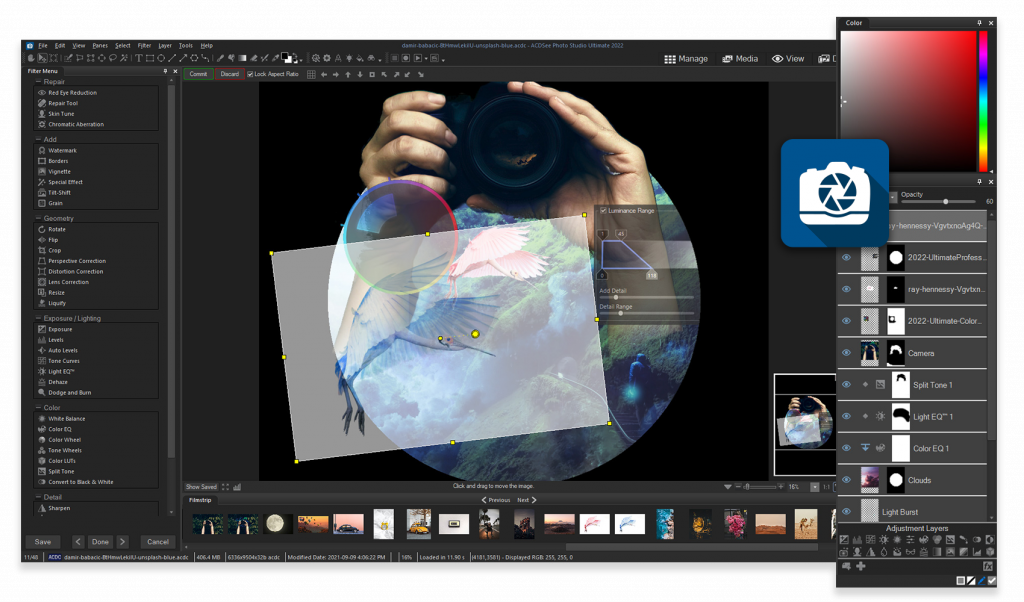 With some of the most advanced photo editing tools, the ACDSee is one of the rising stars in this industry. It comes with a single-time purchase which gives lifetime access to their software. Nevertheless, it is one of the market's most fantastic content creation tools.