*FTC Disclosure:All products recommended by LooPReview are selected by our editorial team, independent of our website. Some of our stories include affiliate links. If you buy something through one of these links,we may earn an affiliate commission.*
What is Shopify?
Shopify is the leading eCommerce platform with more than 3.8 million active sites. The figures show that Shopify is the most popular and safe option when launching a new online store. Is it the right option to choose for your business? Peruse the complete review.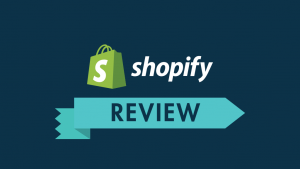 Is Shopify Easy for Beginners?
The easy and user-friendly platform enables the users to run it smoothly from day one without spending hours learning it. No need for extra time to set up your shop with the help of any "Shopify Expert." In minutes, the user can create a shop and start running it.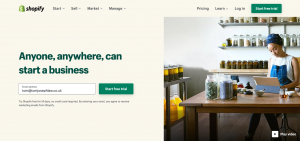 No cost of web hosting or domain as Shopify deals with all the core functions of a website on its own.
An online store provides a wide range of website designs and other features as its store is full of the most intuitive designs.
Optimizing a website is the primary concern that Shopify optimizes both for SEO and speed.
Shopify Suitability?
The main concern in eCommerce website is the suitability, whether the platform suits your store or not? Shopify is a platform made for everyone with the specific purpose of providing you with versatility and a user-friendly experience. Its usability, offline support, reasonable pricing, scalability, and third-party integration fit your business. Why Shopify recommended:
Starting your business in one sitting
Versatility of designs
Fantastic speed and leading time
Amazon integration
SEO and speed
Third-party applications integration
Low pricing, user-friendly, a complete kit with features
Three plans to use from
Shopify Pricing and Plans
Here is the table of official pricing for Shopify plans.
| | | | |
| --- | --- | --- | --- |
| Shopify pricing | Basic | Shopify | Advanced |
| Monthly | $29 | $79 | $299 |
| Yearly Plan | $26.10 | $71.10 | $269.10 |
| Savings | 10% | 10% | 10% |
| Two Years Plan | $23.20 | $63.20 | $239.20 |
Some extra charges for getting premium features, themes, and third-party apps may incur. For instance, the premium theme may cost $140 to $170 and add an extra $10 to $40 in the monthly cost for plugins. Moreover, Shopify may charge fees for transactions in Shopify's payments.
So, always plan your budget accordingly if you need extra plugins and features as it may charge some money for efficient working.
Comparison of Shopify Plans
| | | |
| --- | --- | --- |
| Basic Plan | Standard Plan | Advanced Plan |
| It costs $29 for an online store | It costs $79 for an online store | It costs $299 per month for an online store with advanced features and plugins. |
| Offline sales Point of Sales system | Lower pricing and fees for payments | Custom report building to enhance sales by collecting metrics and data |
| Multicurrency and multilingual support | Adding international domains | Advanced reports for revenue, optimizing your store |
| Unlimited products | The increasing size of the team and unlimited products | Third-party accurate shipping rates with quick delivery of one day only |
| Social media, marketplaces, and sales channels | Up to 88% shipping discount | 15 staff managers to manage business |
Shopify Web Securities


Store owner needs no worries about making apps up to date as it all goes to the lap of Shopify.
Online store creation was not as simple as Shopify has made it with a user-friendly platform. Shopify is the best eCommerce platform to start your business. Let's try it now.