*FTC Disclosure:All products recommended by LooPReview are selected by our editorial team, independent of our website. Some of our stories include affiliate links. If you buy something through one of these links,we may earn an affiliate commission.*
Network solutions are one of the oldest domain registrars, and web host professionals with building tools and their services started when the internet started. Their experience makes them leaders because of hosting options, the highest reviews marks, hosting plans, and unique website-building tools for newcomers and old users. Network solutions certainly are the brand in website hosting and have staying power. Network Solutions started working in 1971, and they got a contract with the U.S government in 1991 for domain name registration. Network Solutions are the first registration providers for .com, .net, and .org and the first maintainer of the WHOIS database.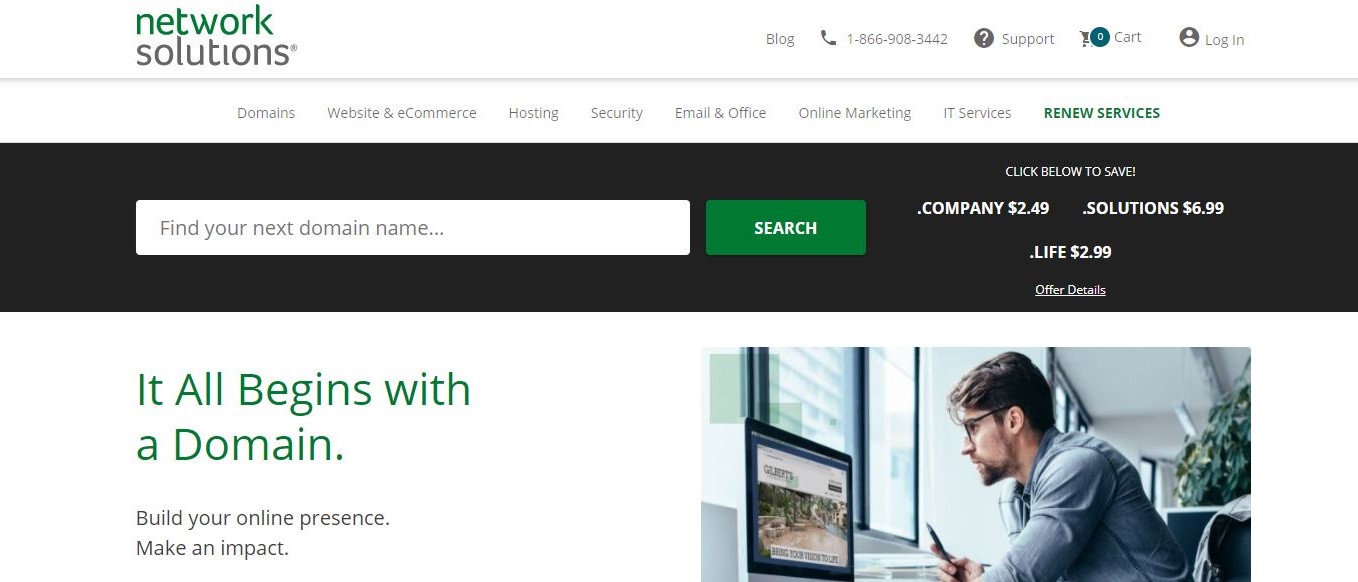 Now working as Web.com, the network solutions industry specializes in small businesses creating an online presence with cloud-based hosting plans. Its website builder works as a do-it-yourself professional design service for WordPress and eCommerce websites. It serves to help entrepreneurs and offers guidelines for online marketing and tons of options available for site owners for less money. 
Network Solutions VPS Hosting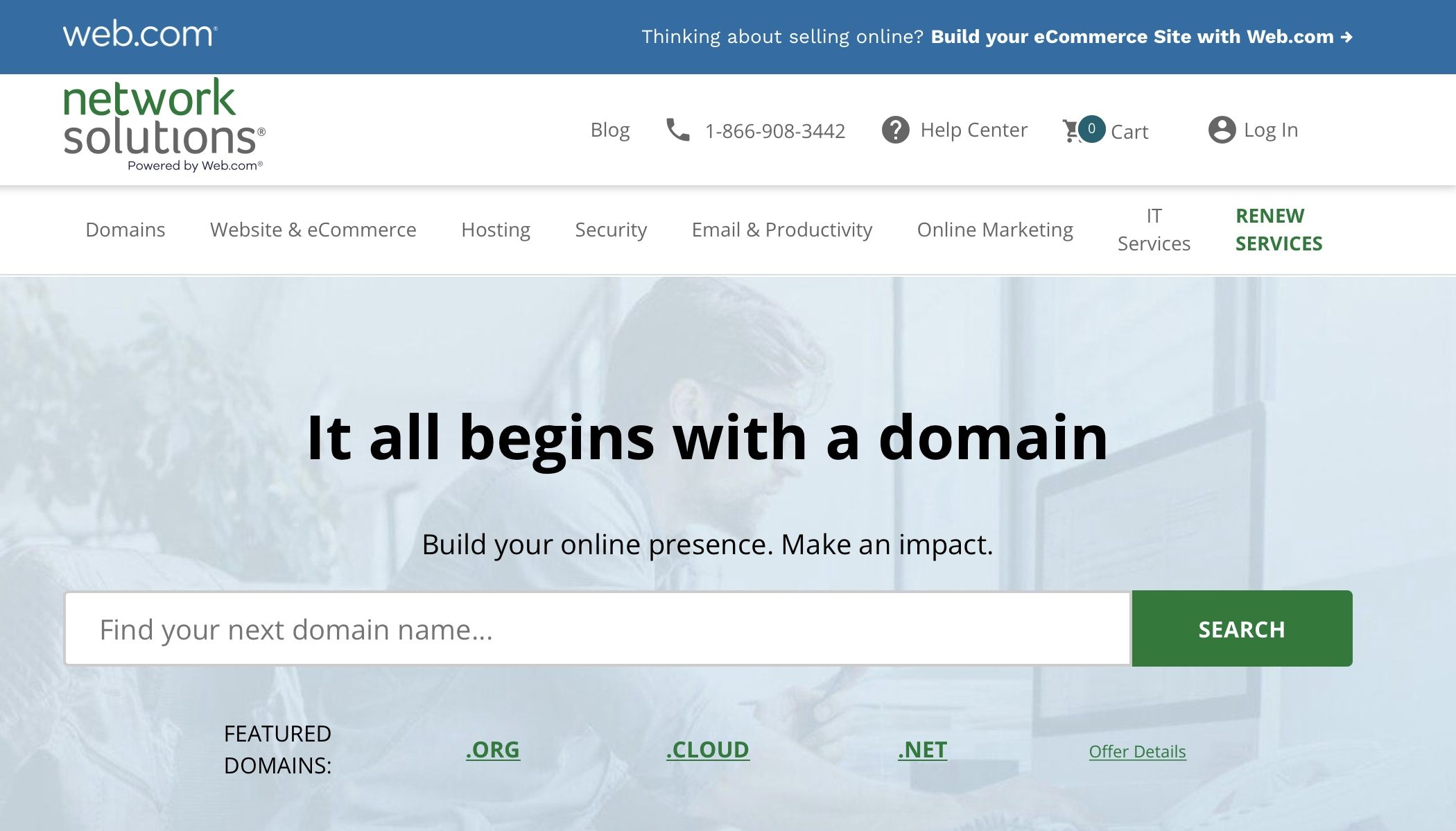 Network Solutions offers semi-managed VPS services because of its tech-savvy users, although costing a bit more than competitors, and provides a backup solution, superb uptime, and excellent customer support. Every offered plan offers Linux distribution, ample accounts, and disk space. It also provides free domain registration because they are first in the industry as a domain registrar. 
Network solutions provide standard web hosting and permit applications to direct root access to the operating systems. SiteLock security and SSL certificate at the higher tiers are its prime features. Free malware scanning, extensive tools and support, malware removal with SiteLock, add-on, SSL certificate, reliable infrastructure, backups, and 24/7 support are the outstanding features offered by Network Solutions. Network Solutions are the first registration domain providers who are leading the industry.
Features of Network Solutions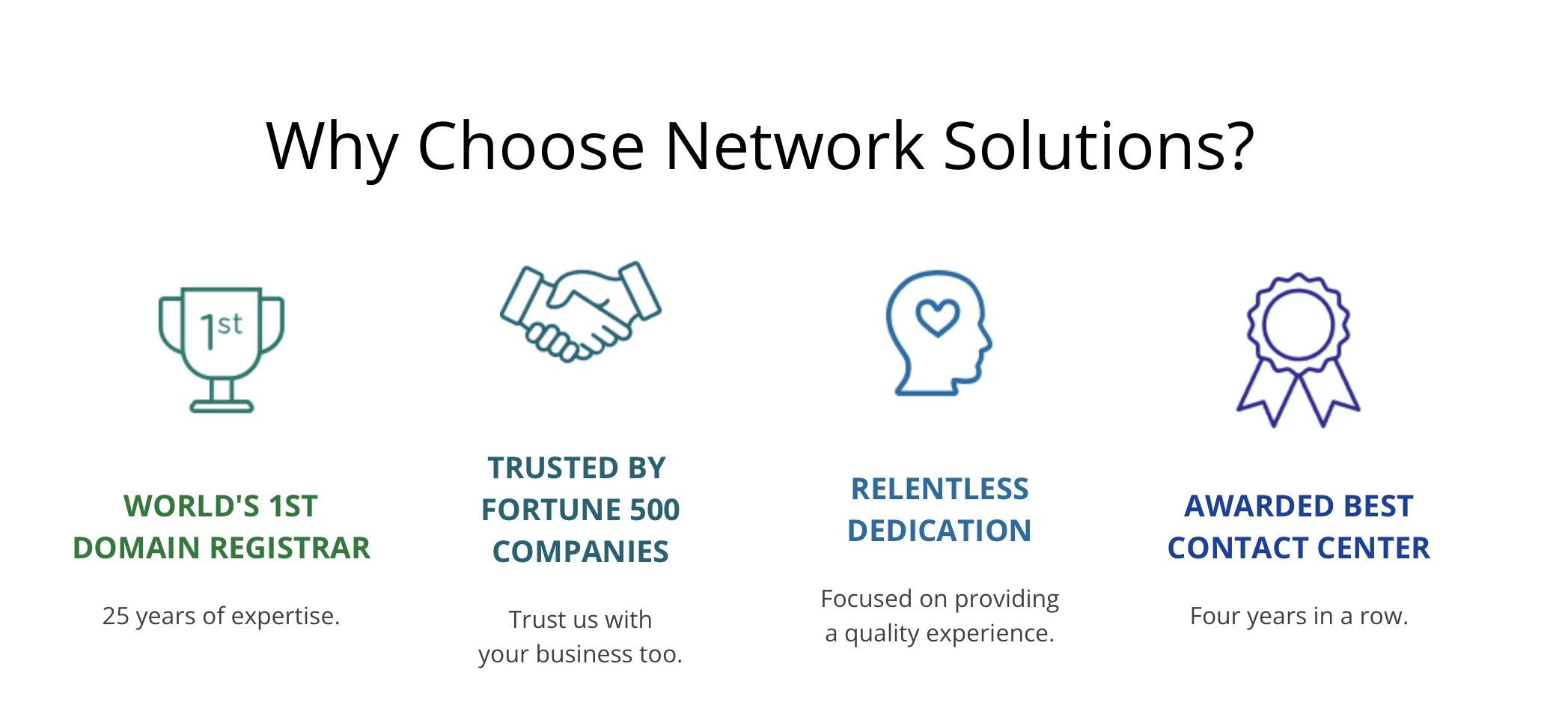 Network solutions are the first industry domain name registrar established back in 1979. They offer various services like free malware scanning, malware removal, a vast open source library, longtime free registration, free domain name registration, 99.99% uptime guarantee, 24/7 technical support, email, chat, language support, 1000's of free themes, SEO-friendly sites, free SSL certificates, domain registration, $7.99 per plan for a month and price reductions are the features of Network Solutions. 
Network Solutions Website Builder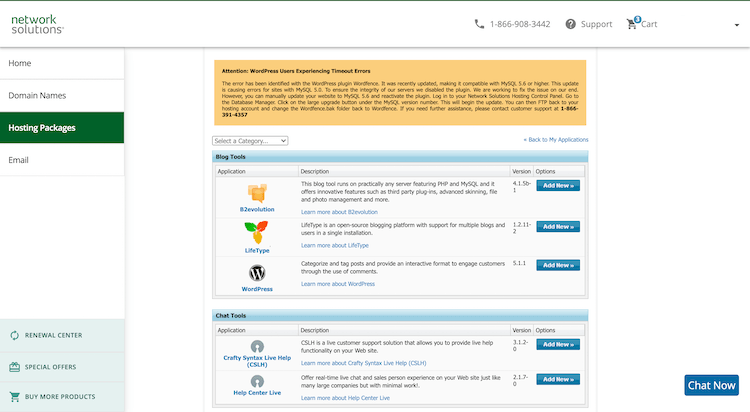 Network Solutions aims at small businesses and individuals new to web design, and they provide online reasonable, quick procedures of the websites in no time. It is a drag-and-drop builder focusing on creating a professional website for new and old businesses at an affordable price. The customers can get one-year domain name registration while signing up, and they unlock all features for online editing and marketing of any eCommerce store. It is a simple website builder with thousands of templates tailored for small businesses and personal use. Anyone can customize logos and colors with free domain name registration and upgraded plans. 
Conclusion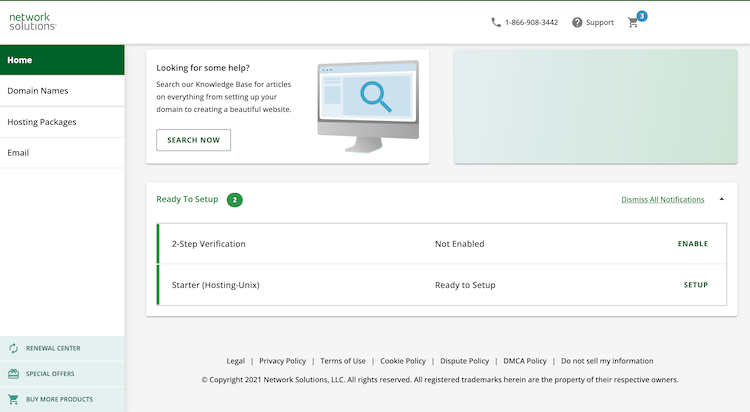 Network Solutions are the oldest registrar in the industry, and they provide registration services and website builder with easy-to-use features and unique tools. It provides registrations yearly, and a customer costs only $7.99.